© COPYRIGHT GIVEN PHOTOGRAPHY 2018
Rejuvenating. Inspiring. Powerful.
Join the Nature Me community and get your free guide to
10 Instant Mood Boosters.
Plus, occasional nature and travel articles.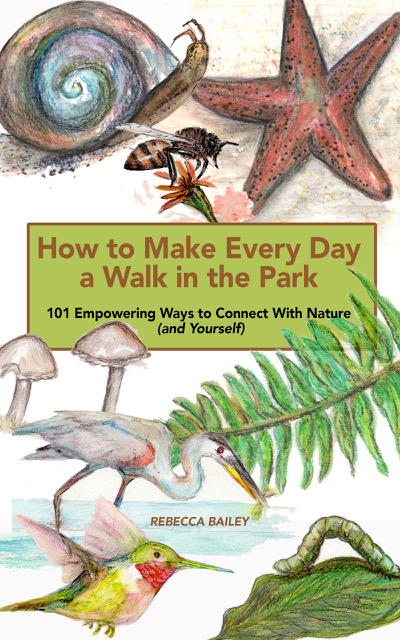 Did you know that connecting with nature helps you connect with your own power?
Do you need ideas on how to spend time in our natural world? Do you want a break from your crazy, hectic week?
Let me guide you on how to get the most out of our natural world in my new book: How to Make Every Day a Walk in the Park: 101 Empowering Ways to Connect With Nature (and Yourself)
Link to the book here: How to Make Every Day a Walk in the Park: 101 Empowering Ways to Connect With Nature (and Yourself)
You don't need a Kindle reader to read my ebook. You can read it on any of your devices with the Kindle app. Download the free Kindle app here.
The Nature Me articles, tips, stories and photos are all written to inspire and guide you on how to spend more time and get the most out of our natural world. You'll find suggestions about easy and fun outdoor activities, places to go and simple ideas on how to boost your mood while spending time outside. You'll read how to integrate easy activities into your week that will leave you refreshed and ready to take on just about anything. Scattered throughout the site, images from Given Photography will give you a close-up look at nature's wild, wonderful and beautiful ways. Stunning shots!
A sweet little guide to Nature Me
To get started growing your connection to nature, read our guide! In the guide you will find a helpful article named, "The Science Behind Nature and Emotional Well-Being." The research is the basis for Nature Me.
My Story.... My name is Rebecca Bailey and I am the writer and editor for this website, and just so you know, I am not a nature person who treks up mountains or travels through the wilds of South Africa. I'm pretty much an urbanite born and raised in and around Seattle who favors writing in coffee houses, wandering through urban neighborhoods, hanging out with family and friends, and savoring a glass of wine while enjoying the gorgeous view of the Cascade Mountains and Snohomish Valley from my back deck. But there is another part to my story...
PICTURE IT WELL posts are special images from Given Photography that symbolize some aspect of well-being. The brief text is meant to inspire you and demonstrate the uplifting power of nature.
Walk This Way in Seattle are year-round fun and interesting Seattle neighborhood walks that blend urban areas with nature. This idea came about because my daughter and I love to walk together. It gives us great feelings of freedom, discovery and fun. So we had an idea. Why not create part urban and part nature walks that we could share with others. So now we are designing and leading free, fun and interesting monthly walks in and around the greater Seattle area. You can get regular updates about our walks by subscribing to Nature Me here.